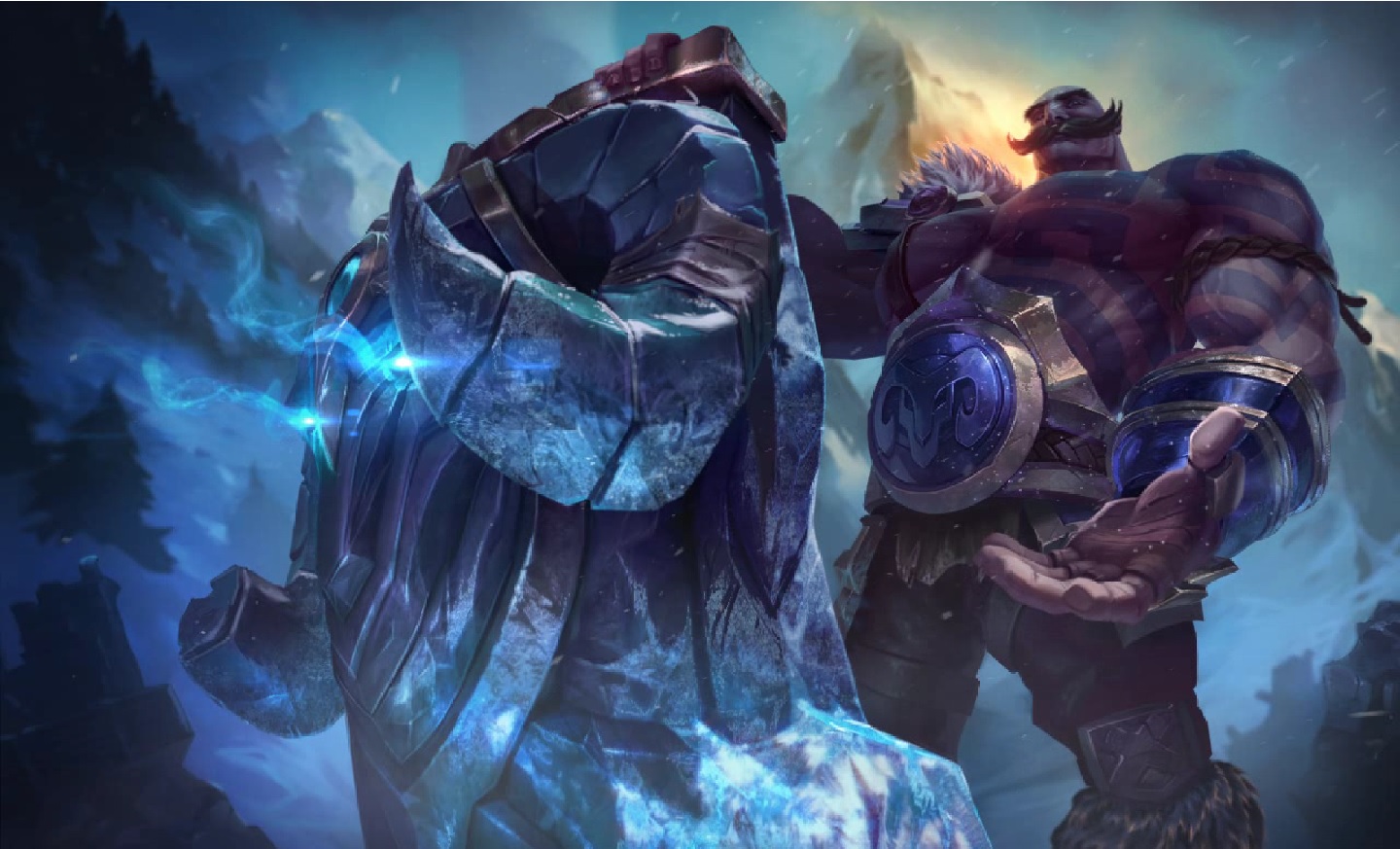 LOL Desktop Background League of Legends
So I thought it's about time to share another application I have been working on.
Have you wanted to ever have those League of Legends login screen background animations as your desktop background?
Well I have been developing a little application so you can do just that.
I named it something simple "LoL Desktop". So how does it work? It replaces your usual wallpaper with the League of Legends animation file. Once you open LoLDesktop you will first be presented with a setup screen, click select another window will open where you can refresh the current available animations, download one(by right clicking) and the apply.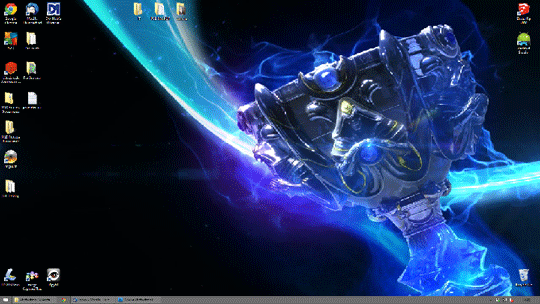 LoL Desktop minimizes to the system tray here you can access the menu by right clicking to change to another background or unload the application.
Download >> LoL Desktop Here <<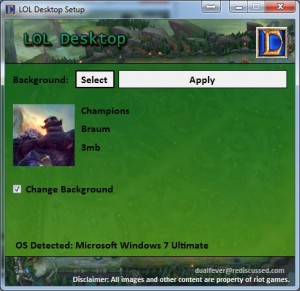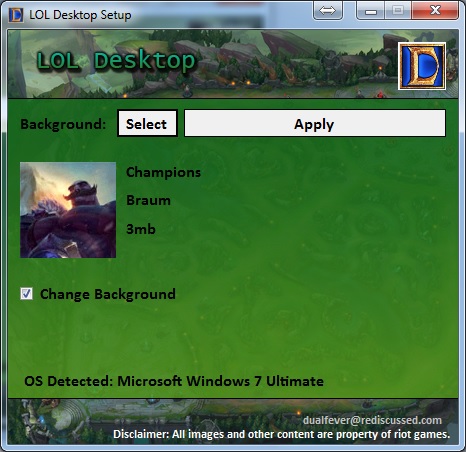 Just extract the zip file into a location you would like.
Requirements:
.Net 4.5
I have tested this in Windows 8.1 and Windows 7 they both work.  Not sure about Vista
I do not recommend running this on your toaster! and sort of high end PC should be fine.
Your feedback is welcome. As always with my software you can ensure it is virus free.
Issues/ Known Bug:
Currently Windows 7 does not show icons over the background. They are there you can click on  them but they are invisible, right click should work as normal.
7/3/15 Update: PulseFire Ezreal Now Working
Summary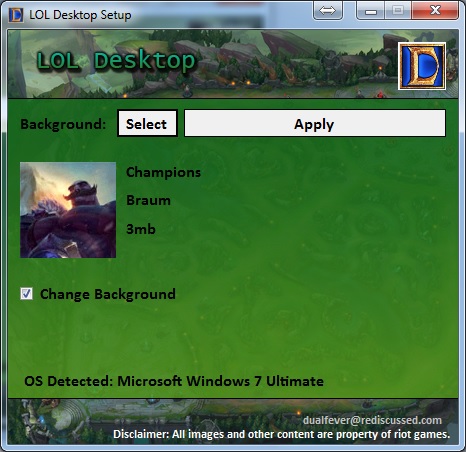 Article Name
LOL Desktop Background League of Legends
Description
Always wanted a League of Legends animated login screen as your desktop wallpaper? Well now you can.
Author